November 6-7 | Boston, MA // Booth #75
Event: Outsourcing in Clinical Trials New England
Connect with Us on LinkedIn through the banner below: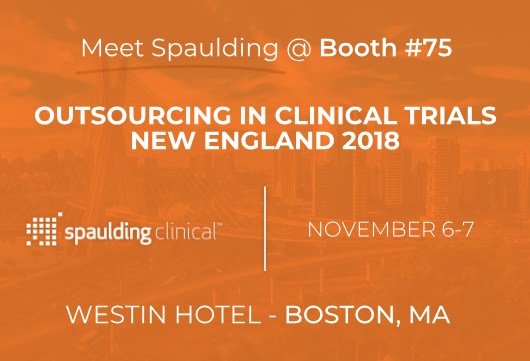 Please stop by Booth #75 and say hi to the Spaulding Clinical Team. Spaulding's Phase I Clinic utilizes the world's only fully integrated, CDISC ODM certified eSource system in their Phase I clinic, enabling complete real-time data transparency and remote monitoring capabilities.
Stop by to see how Spaulding can leverage their solutions to save you on study costs while significantly speeding up your Phase I drug development.
For more information on Spaulding's Clinical Pharmacology Unit, Full Service Biometrics Group, or Cardiac Core Laboratory, please contact headquarters at 262-334-6020.