Spaulding Clinical Cardiac Safety Solutions
The next generation of Phase I cardiac safety
Cardiac safety concerns remain the number one cause for market drug withdrawal. Regulatory submissions for new drugs must demonstrate that the proper cardiac safety assessment has been conducted.
When Your Study Requires Cardiac Safety Monitoring, Think Spaulding First.
Spaulding Cardiac Advantage
With Spaulding Cardiac Solutions, you benefit from an industry-leading team of experts, including world-renowned cardiologists, that works closely with you to identify cardiac risk early in the drug development process.
We proactively advise you, building a robust cardiac safety profile that allows you and regulators alike to make confident decisions related to your compound.
Using our proprietary technology platform and processes, we execute your studies flawlessly, starting with your single ascending/multiple ascending dose studies.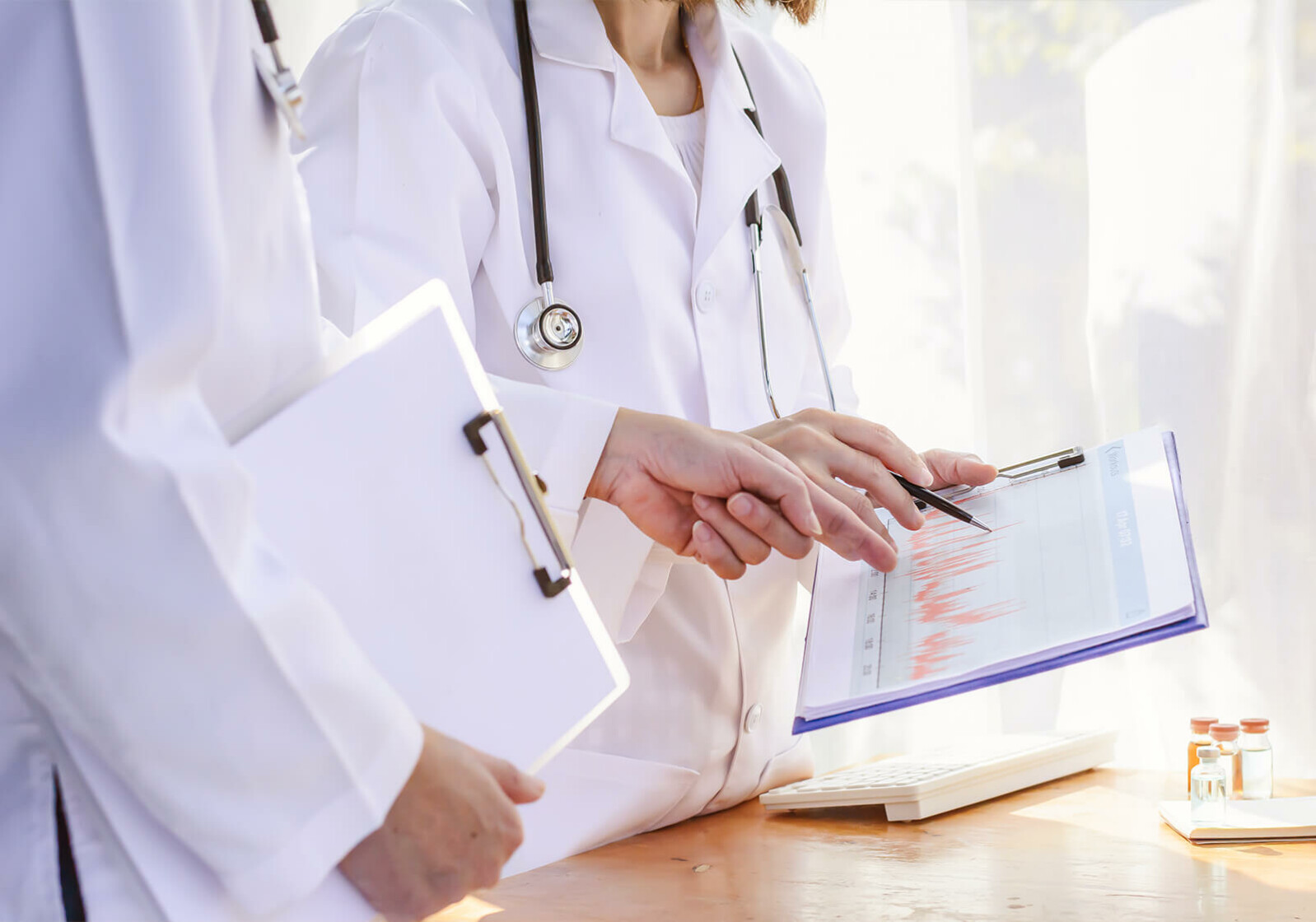 Capabilities
Cardiologist Consultation and Expert Readers
Expertise in cardiac safety methodology, analysis, and regulatory reporting
Consulted with well over 100 clients on study design
Pre-study representation provided for regulatory review
Board-certified (or country equivalent) cardiologist, trained for pharmaceutical reading
Internet-based cardiologist interpretation tools that are 21 CFR Part 11 compliant
Readers are available to cover all time zones with 24-, 48-, or 72-hour turnaround times
Project Management
Development of operational plan based on the sponsor's protocol to manage workflow and provide overall excellence
Proactive customer support for rapid issue resolution
Global equipment logistics partners to facilitate equipment shipping and supplies
Global experience from Phase I through post-market surveillance
Proprietary Spaulding 12-Lead Electrocardiograph (ECG) Solution
Designed for clinical research, the Spaulding ECG is:

Small, decreasing shipment cost
Easy-to-use, with single-button, protocol-driven user interface
Powerful, with the ability to store five minutes of ECG data

Mason Protocol directs workflow based on the study protocol reducing queries
Spaulding webECG™ Management Solution provides cloud-based centralization of data

Credentialed access for sponsors and investigators
Numerous reported options including summary or selected 12-lead report, arrhythmia reports, Spaulding 12-lead ECG report

We also offer the full suite of Mortara ECG and Holter equipment
Data Management
Database design
Data transfers to sponsor monthly or as specified
On-demand data export in client-required format
Data transfer to the FDA ECG warehouse
Optional data interface of real-time data to client's Medidata Rave cloud
Expert reporting and analysis
Data archiving
Global Study Capability
Currently conducting clinical studies on five continents
Customer support offered in local languages through interpreter service
Network of local partners deliver local logistical support to investigators if needed
TQT Clinical Conduct and Seamless Data Transfers
Fully integrated service offering with clinical pharmacology, biometrics, and cardiac solutions for TQT studies or development of early cardiac safety profiles
Data is directly interfaced to our cardiac solutions experts saving significant time
Data transfer to FDA ECG warehouse
Choose Spaulding Cardiac Solutions for your next study and get high quality ECG data — in less time and at a lower cost.