Reduced timelines, lower costs, and enhanced decision-making
Instead of waiting for a new paradigm in clinical research, we created it.
At Spaulding Clinical, our approach to process excellence is built on proven, continuous-quality-improvement principles and fueled by innovation. Enhanced decision-making driven by better data — along with reduced timelines and lower costs — is only possible with a combination of cutting-edge technology and high-touch service that define the Spaulding Clinical experience.
Phase I Study
Capabilities
Spaulding Clinical is uniquely equipped to advance your Phase I clinical trial with processes, facilities, and expertise specifically tailored to Phase I.
Phase I EDC Solution
Spaulding Clinical offers a fully automated and integrated, paperless Phase I EDC solution that redefines efficiency. Comprehensive, real-time data is key to optimizing study quality and flexibility, while accelerating the entire process.
Acquires and manages all lab data, vital signs, and ECG analysis, and integrates into a single database
Eliminates paper and the errors associated with hand recording, transcription, and lost or misplaced data
Access via secure connection allows sponsors to review data and expedite decisions and enhance study safety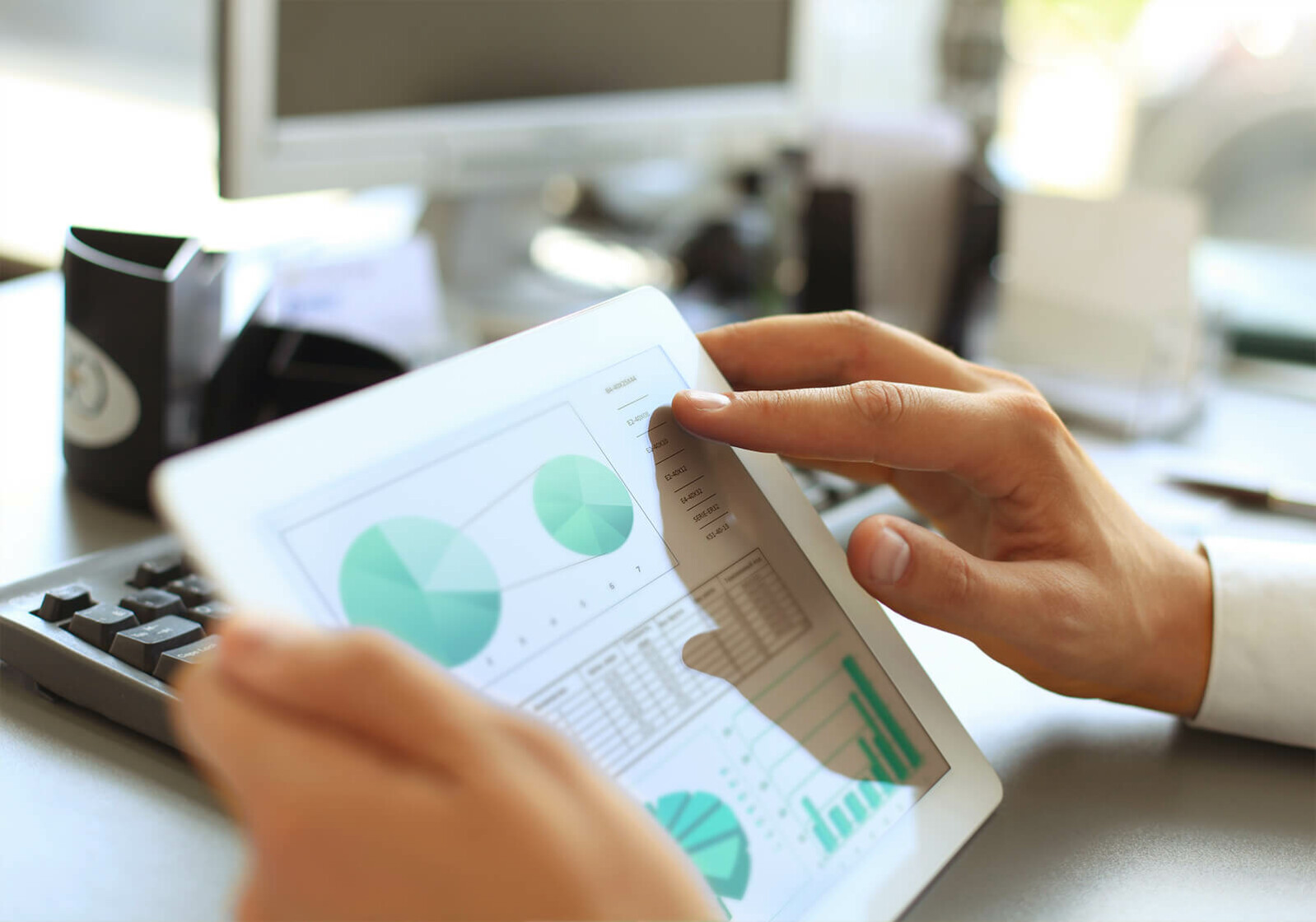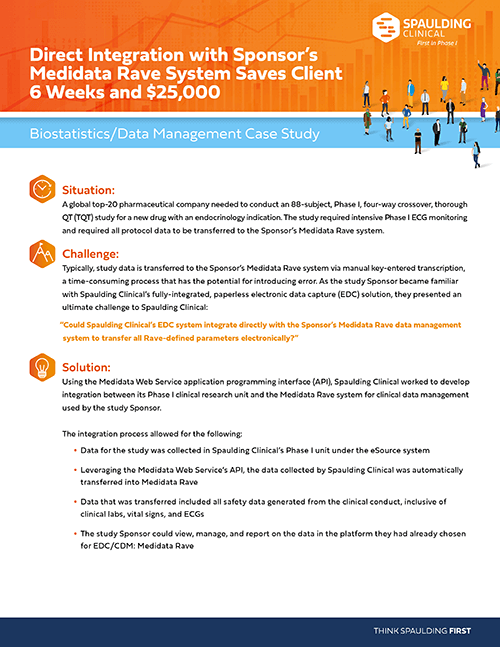 Download Our Case Study
Direct Integration with Sponsor's Medidata Rave System Saves Client 6 Weeks and $25,000
Download
Study Metrics
Spaulding Clinical uses custom-built eSource like no one else, including custom-built integrations with telemetry and vitals machines as well as laboratory and ECG core laboratory integrations. Our data* is the transparent quality difference between Spaulding Clinical and our competition.
| | |
| --- | --- |
| Studies Fully Enrolled On-Time (NHV) | 98.6% |
| Participant Retention | 98.1% |
| Drug Dose On-Time | 99.8% |
| PKs On-Time (Protocol Window) | 99.3% |
| PKs On-Time (2 min. Standard Window) | 98.5% |
| ECG Quality Rating | 99.9% |
*All data is captured by Spaulding Clinical's EDC system and is based on the time the protocol step is scheduled and compared to the actual time completed. Data outside a +/- 120-second window is considered to be an outlier for the Spaulding standards.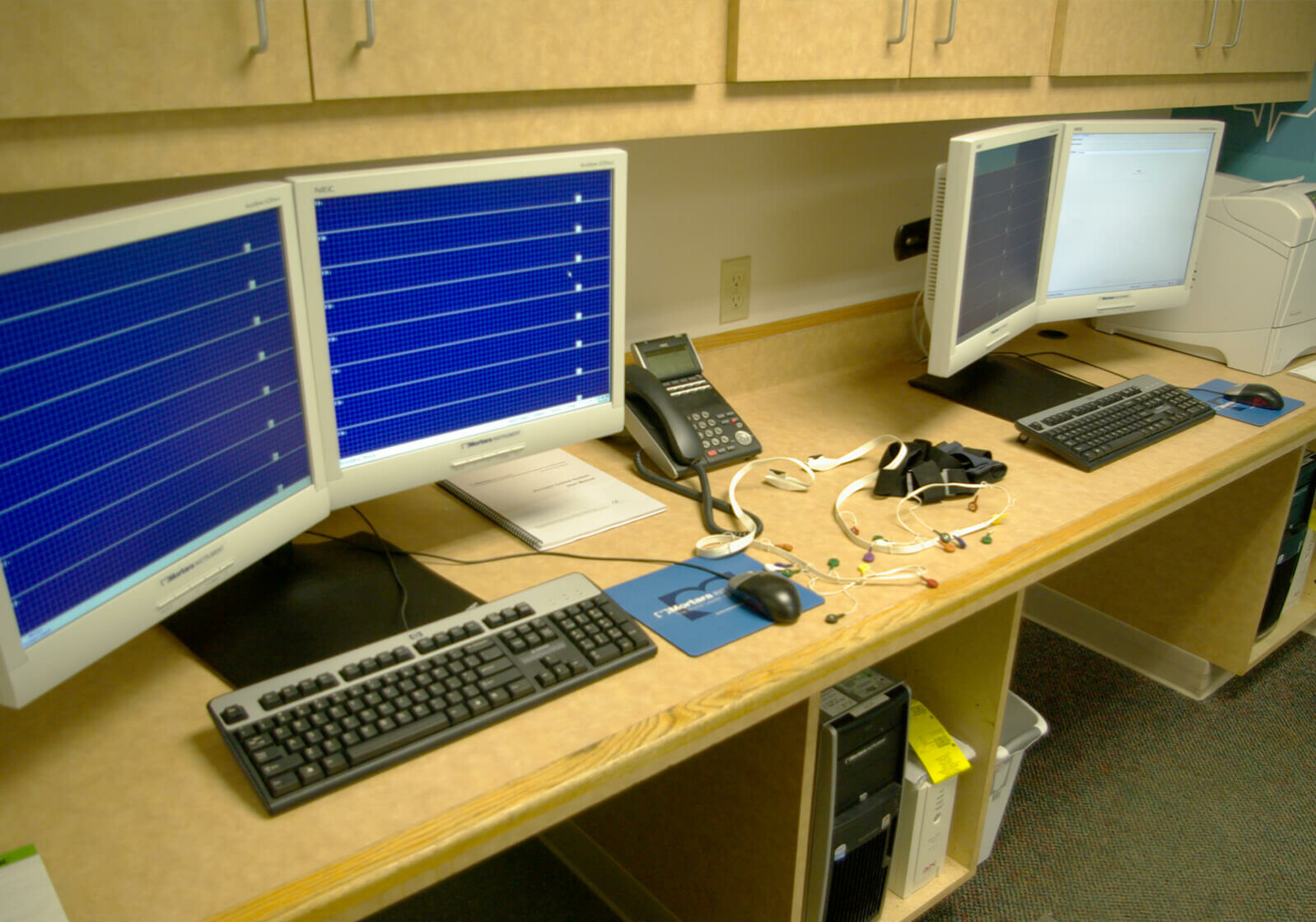 Spaulding Clinical is uniquely equipped to help you dramatically reduce development timelines, lower costs, and enhance safety-related decision-making in your quest to develop safe new pharmaceutical products.