Comprehensive Mass Balance (ADME) Services
Spaulding Clinical is Expanding to Include ADME Clinical Trials
Spaulding Clinical is licensed by the state of Wisconsin to handle Carbon-14, the most common isotope used for ADME clinical trials. Spaulding offers a state-of-the-art facility that integrates clinical and technical services, ensuring subject safety and expedited access to high-quality data while optimizing time and cost savings. Our comprehensive range of services includes specially trained staff, secure storage, preparation, administration, and destruction of C-14 tagged IP. In addition, Spaulding uses survey meters for real-time qualitative radiation measurements and quantitative confirmation via off-site scintillation counting, thus eliminating sample shipping delays . Using established pharmacy compounding procedures, we specialize in the preparation and administration of C-14 radiolabeled drugs across various therapeutic classes and routes of administration.
Specially Trained Staff
Our Radiation Safety Officer (RSO) is a physician that has completed state mandated training in radiation safety, dosimetry, etc. Dedicated pharmacy and lab staff have also completed state required training. Our Radiation Safety Committee oversees all study specific clinical staff training and completes post-study specific assessments of trial conduction to ensure adherence to radiation safety SOPs.
Secure Storage, Preparation, and Administration of Radioactive Materials (RAM)
Our facility uses cutting-edge technology, to ensure subject and staff safety during storage, preparation, and administration of radiolabeled compounds. RAM is securely stored in a dedicated area of our restricted access pharmacy. All doses are prepared in a biosafety cabinet and administered in a dedicated dosing room by specially trained staff. Radiation exposure is constantly monitored and documented whenever RAM is handled or administered. Staff, subjects, and surface areas are scanned with a survey meter to check for contamination, and swipe samples sent for quantitative LSC verification.
Experienced Pharmacy Compounding
At Spaulding Clinical, our pharmacy team includes a Board-Certified Sterile Compounding Pharmacist as well as a staff pharmacist with over 20 years of experience in clinical research, including multiple ADME studies. With extensive expertise in extemporaneous compound preparation, we safely and accurately prepare doses of radiolabeled drugs across various therapeutic classes and routes of administration. All doses are prepared in a Biosafety cabinet in a segregated compounding area. The radioactivity concentration of each dose is verified using client supplied Certificates of Activity and established compounding procedures.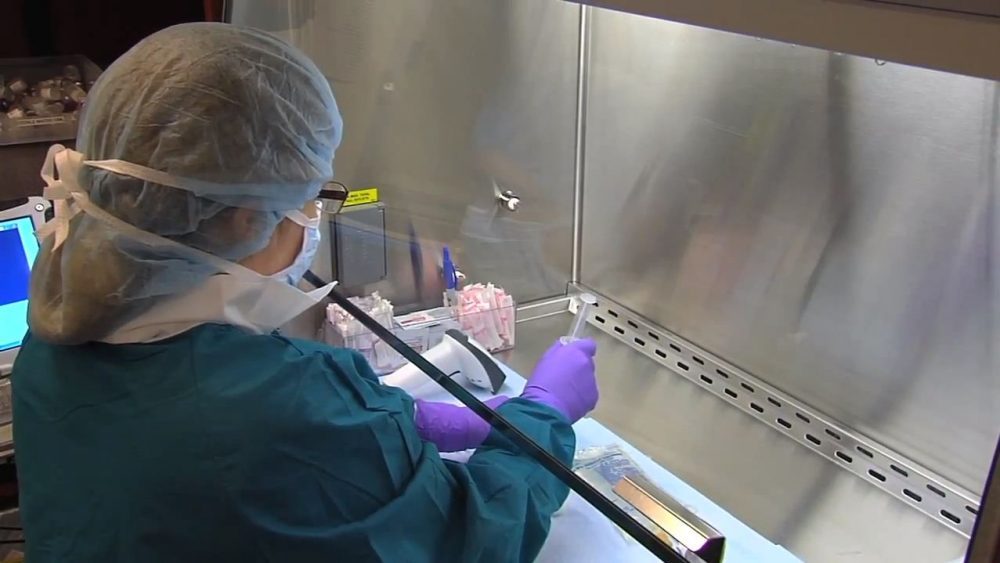 Spaulding Clinical offers comprehensive clinical and scintillation counting services, combining cutting-edge technology, experienced personnel, and timely collection and shipment of ADME clinical samples. Our facility ensures faster access to quality data and provides cost-effective solutions for ADME studies. With a commitment to regulatory compliance and participant safety, we deliver accurate and reliable results that meet the highest standards.