A more flexible, efficient approach to data
When You Need Quality and Speed, Think Spaulding First.
As regulatory requirements evolve and your data submission deadlines decrease, your need for a partner that is 100% committed to your data deliverables is critical. Flexibility to manage your Phase I-III clinical trial data in a timely and fully integrated manner is what Spaulding Clinical is all about.
Our single repository of participant recruitment data, vital signs, lab results, ECG analysis, and statistical reporting streamlines the management of data, offers the freedom and flexibility to configure your clinical study data the way you want, and even lets you match segment population quickly, easily, and reliably.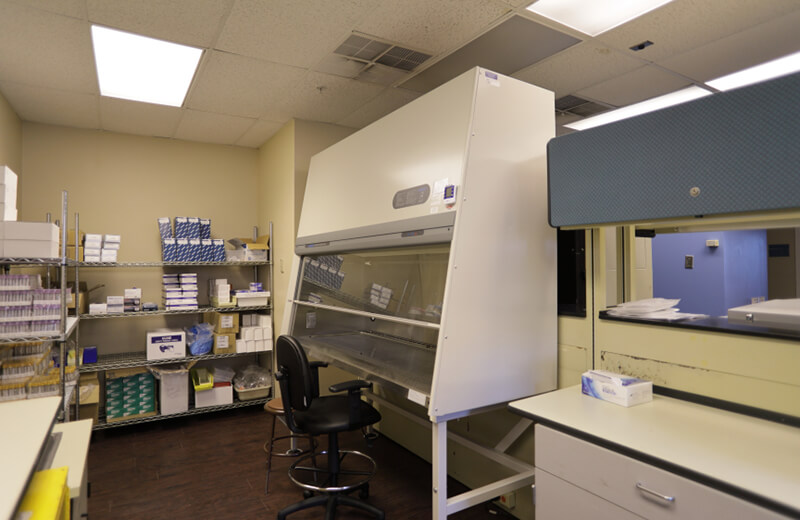 Real-time access to results means you get higher quality data sooner and can quickly and cost-effectively adjust reporting parameters as desired.
We are a FULL SERVICE provider for Phase I-III clinical trials:
Protocol writing
CRF development
CDISC compliant E-source database build
Data management
Biostatistics and statistical design
Pharmacokinetics
CDISC compliant SDTM/ADAM datasets
Medical writing
100% paperless
A lot of CROs claim to be "paperless," when in reality, that means they use some sort of electronic data collection some of the time. Spaulding Clinical has been 100% paperless since day one — exclusively using electronic data capture: we mean it when we say "paperless." Our conduct reflects over 14 years of experience maximizing this technology's accuracy and efficiency.
EDC eliminates variations in data measurement and analysis quality, saving our clients time and money. No other Phase I facility offers this level of commitment to paperless protocol execution — guaranteed.
System Highlights
Seamlessly linked automation of monitoring, recording, analyzing, and reporting
Continuous digital data flow from site to submission
Fully GCP compliant
In-house QT analysis; multiple platforms and technologies
Six SigmaTM quality management principles for continuous improvement
This dedication to the ongoing betterment of everything we do — from our information management capabilities to our clinical technology solutions — enables us to give pharmaceutical companies data they can trust.
Services
Spaulding Clinical is revolutionizing the way clinical trial information is collected, analyzed, distributed, accessed, reviewed, and managed — saving time and ensuring high-quality study data.
Data Management
eCRF design and system configuration
Data management plan
Database design
Medical coding (MedDRA, WHODrug)
Electronic data transfer (EDT) to Medidata Rave® or other systems with open interface standards
CDISC compliant format (Study Data Tabulation Model, or SDTM)
Biostatistics and Programming
Sample size calculations
Treatment randomization
Statistical analysis plan development
Interim analyses
Statistical consulting and trial designs
Summary tables, listings, and figures (TLFs)
Integrated summary of safety (ISS)
Integrated summary of efficacy (ISE)
ADaM (Analysis Data Model) CDISC-compliant format
Pharmacokinetics and Pharmacodynamics
Noncompartmental PK and PD analysis
Toxicokinetic analysis and bioanalytical data review
PK reports
Population PK analysis
Medical Writing
Protocol preparation
Fully integrated clinical study reports
Patient narratives
Standard operating procedures (SOPs)

Project management
Medical monitoring
Rapid study startup
TMF management
Clinical site monitoring
Spaulding Clinical
Data Advantage
Your next study can benefit from the Spaulding Clinical Data Advantage regardless of study phase, which includes:
A clinical information manager who is responsible for biometrics data from day one
A new degree of automation that eliminates time-consuming data entry and the potential for transcription errors
Test export file with formatted data sent to sponsor to assure there are no surprises
A single, highly integrated database that includes screening data, all vital signs, safety lab results, ECG analysis, dosing, and participant assessments
Built-in data checks performed during study conduct so query generation is significantly reduced
Custom-tailored data output, including the flexibility to configure study data the way you want view it
Tableless listings and figures delivered in RTF or PDF format to meet study timelines
Clinical study report (CSR) created per ICH guidelines with integrated PK results
ECG analysis and expert report provided by world-renowned cardiologist